Squarespace web development company in Dubai
Create a beautiful website or an online store in Squarespace platfrom. The Squarespace Developer Platform offers multiple website template for the customization. This works well for developers who want to create something unique across all Squarespace templates, or who are familiar with programming and want to create a custom template from scratch. Squarespace is known for its drag-and-drop editor, allowing users to extensively customize the theme of the website. The eCommerce platform provides all the accessories needed to create a complete website including hosting, custom domain name,
email, and much more. The eCommerce features are deeply rooted with most plans provided by Squarespace, and additional features can be added based on the customer's request. Squarespace has adequate inventory tracking tools, and with higher-tiered plans - you get the feature to sell gift cards or subscription-based products. If you're looking to bring your business online, our Experts are here to help. With years of experience and a portfolio of quality work, they will help craft just what you need - whether it's a new site or an overhaul of an existing one.
Features
+ Simplicity and ease of use
+ No-code editing capabilities
+ Ready-made templates
+ Custom Site Search Engine
+ Customizable Layouts
Benefits
+ Squarespace Image Editor
+ Multiple Contributors and Access Levels
+ Flexible Product Variants
+ Multiple Payment Methods
Squarespace platform features
Squarespace is a great option for users who want a simple, elegant, and easy-to-use website builder. Unlike other platforms that require you to know to code or have a high level of technical knowledge, Squarespace allows you to build a site that looks professional without needing any coding experience
Customizable Templates
Every template provided by Squarespace has been designed by their specialized design team and can be adapted to fit your brand identity. Each template design supports all major content types - pages, galleries, blogs, and more.
Pre-Built Layouts
Squarespace provided pre-designed structures for specific pages including contact, blog, products, and much more. Page elements are organized to quickly generate professional layouts to make your content stand out. For a custom look, blocks can be added or removed.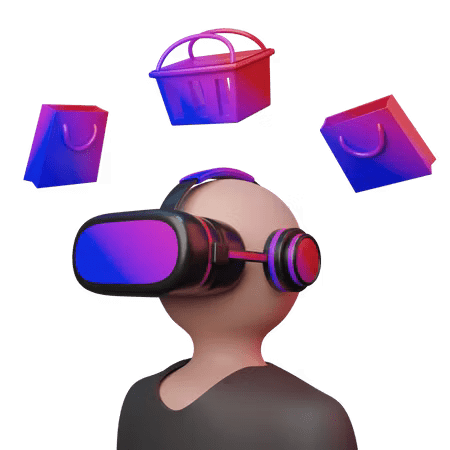 Built-in Mobile Websites
Each Squarespace design is developed to ensure there is a unique mobile experience that matches the overall style of your website - your website content will look great on every device, always.
Squarespace App
Control your Squarespace site with powerful apps provided by Squarespace which are available on Android and IOS - ensuring ease and convenience for you. Add and manage new blog posts, make style changes, manage your store, and much more using the Squarespace App.
Our ecommerce team is well experienced in various industries, which helps to integrate high-end solutions and features. Our expert developers provide top-notch development services for your eCommerce websites and are ready to meet the unique challenges of your project.
Build website or an online store in Squarespace
When we evaluate our client's goals, we always look for the best fit in terms of features, cost, design, and more. After a thorough study, and grasping your vision - we will provide our input and get started!
With Tomsher, our team will provide you with an unparalleled & smooth experience as we progress an idea into a website that bypasses your expectations. Our developer's experience in Adobe Commerce makes us a valuable resource for your business, and we will provide all the services, before & after the sale, to ensure a successful journey with us for you.
Need professional Squarespace website development services?
Undertaking Squarespace eCommerce solutions
Subject design and integration services
Squarespace upgrade
Squarespace extension migration
Shopify to Squarespace migration
WooCommerce to Squarespace migration
Prestashop to Squarespace migration
Thired party app and API integrations