Magento ecommerce website development company in Dubai
Adobe Commerce, formerly known as Magento is a powerful open-source eCommerce platform that allows businesses to build and manage online stores. Tomsher is a premier Magento ecommerce website development company in Dubai. Our Magento developers provide customized ecommerce websites based on the client's requirements. Magento Commerce is a most popular e-commerce platform, with many features including site management, catalog management, order management, and much more.
Adobe Commerce Cloud is a powerful e-commerce platform with many features such as scalability, off-the-shelf expansions, an infrastructure of developer and drag-and-drop web page development. We offer Magento platform (Adobe Commerce) for the enterprise level ecommerce website development. At Tomsher, we have worked on many Magento ecommerce websites and all related services integrations to ensure client's business reached upto their expectations!
Features
+ Catalog management
+ Powerful marketing tools
+ Search engine friendly
+ Intelligent commerce
+ Scalable and extensible
+ Integrated B2B & B2C functionality
Benefits
+ Versatile content management system
+ Enterprise-level capabilities
+ Cloud-based platform
+ Omnichannel support & mobile friendly
+ Better shopping with the help of AI
+ Built-in ecommerce features
Magento is now Adobe Commerce
Features of Magento
Adobe Commerce(Magento) is a cloud-based platform that combines artificial intelligence, advanced data sharing capabilities, and an open API to create end-to-end personalized B2C and B2B commerce experiences from a single platform that is flexible, extensible, and scalable.
Personalized Commerce
Adobe Commerce, powered by Adobe experience platform, seamlessly integrates with other Adobe products, giving you real-time profiles, deep analysis, and the ability to deliver more relevant marketing and commerce events.
Single Platform
Adobe Commerce lets you manage multiple channels and brands across the globe, and it allows you to expand into new countries easily from one platform.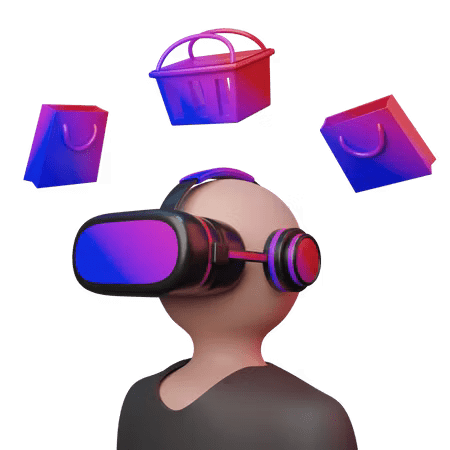 Artifical Intelligence
Adobe Sensei uses artificial intelligence to create highly personalized experiences across critical touchpoints like site search, product recommendations, and shopper analysis.
Extensible
Receive your design within a few business days, and be updated on the process. Everything you need for a digitally driven brand. Defined proposition. Conceptual realisation. Logo, type, look, feel, tone, movement, content - we've got it covered.
Magento B2B and B2C eCommerce Development
Magento ecommerce websites get multichannel experiences both B2B and B2C customers on a single eCommerce platform. We have developed magento ecommerce websites for startups and MNC companies in diverse industries across the UAE and MENA region. Magento (Adobe Commerce) provides a world-class B2B (Business to business) buying experience - custom catalogs and pricing, personalized experiences, self-serving customer portals for easy management. Tomsher will provide you with feature-rich, robust development solutions with the assistance of our experienced Magento developers. Magento is a feature-rich eCommerce platform solution that offers merchants complete flexibility and control over the functionality of their online channel. Magento's search engine optimization, catalog management, and powerful marketing tools give merchants the ability to create sites that provide an unrivaled shopping experience for their customers.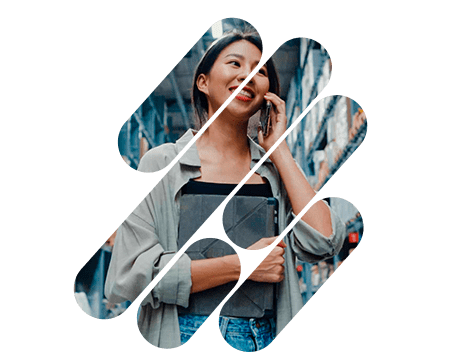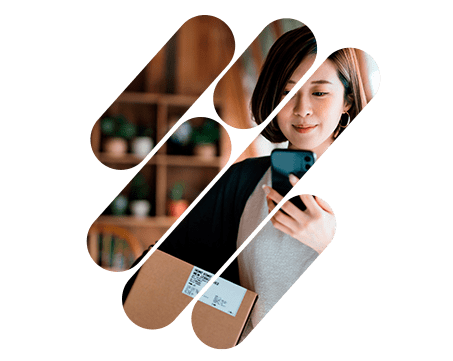 Magento Website Development
Magento is a top-notch ecommerce platform offers attractive features and functionality. Tomsher provides custom Magento website development services. Our dedicated Magento certified developers are expertise in Magento PWA (Progressive Web App). Magento PWA Studio offers the tools to develop a Progressive Web Application storefront for Adobe Commerce or Magento Open Source. Magento has two different editions – Magento community edition is a free open source version and Magento Enterprise edition is a paid premium version allowing businesses to leverage Magento's full set of features. The paid Enterprise version of Magento has fully-fledged built-in functionalities and features that allows more powerful store creation.
Our ecommerce team is well experienced in various industries, which helps to integrate high-end solutions and features. Our expert developers provide top-notch development services for your eCommerce websites and are ready to meet the unique challenges of your project.
Build your online store with top-notch Magento development agency in Dubai
When we evaluate our clients' goals, we always look for the best fit. In most cases, our experience tells us to build on Adobe Commerce (formerly Magento Enterprise) and Magento Open Source because there's just no better solution for our clients' commerce needs.
Migration to Magento/ Adobe Commerce
We ensure seamless migration of your online store to Magento 2 with products, catalogue, order deatils.
PWA - Magento/ Adobe Commerce
PWA Studio offers the tools you need to develop a Progressive Web Application storefront for Adobe Commerce or Magento Open Source.
New Magento Website Development
To develop a magento ecommerce website with theme or custom frontend with React, Vue.js, Next.js, laravel etc.
Magento-Thirdparty Integration
We will integrate the API of payment gateway, shipping, ERP, CRM, POS and other interations to the store.
Magento Website Maintenance
We help you to maintain your website uptodate, adding new modules/features, and other post deployment services.
Magento Website Hosting
We will provide the suitable website hosting services based on your requirement.
With Tomsher, our team will provide you with an unparalleled & smooth experience as we progress an idea into a website that bypasses your expectations. Our developer's experience in custom platforms makes us a valuable resource for your business, and we will provide all the services, before & after the sale, to ensure a successful journey with us for you.
Professional Adobe Commerce development services
Magento 2 eCommerce solutions
Custom store design
Magento 1 to Magento 2 migration
Magento extension migration
Shopify to Magento 2 migration
WooCommerce to Magento 2 migration
Prestashop to Magento 2 migration
API integration services